Vans Shirts at Amateur Athlete Skate Shop
If you're an avid skateboarder or a fan of the skateboarding lifestyle, you've likely heard of, had a chance to discover or worn Vans—a brand synonymous with this thrilling sport and its accompanying culture. While Vans is renowned for its iconic skate shoes, it also boasts an equally impressive line of apparel. At Amateur Athlete Skate Shop, we're proud to offer a curated selection of Vans apparel and shirts that perfectly blend style, comfort, and functionality.
From Any Sort of Bag to Shoe—Vans wins
When you put on Vans— whether it be their iconic shoes or newer bag—, you're not just wearing a piece of cloth; you're wearing an emblem of skateboarding culture and history. Vans has been an integral part of this world since the 1960s, and their shirts encapsulate the brand's rich heritage. With an array of designs that range from classic logos to collaborations with artists and musicians, Vans shirts let you express your individuality while staying true to your roots.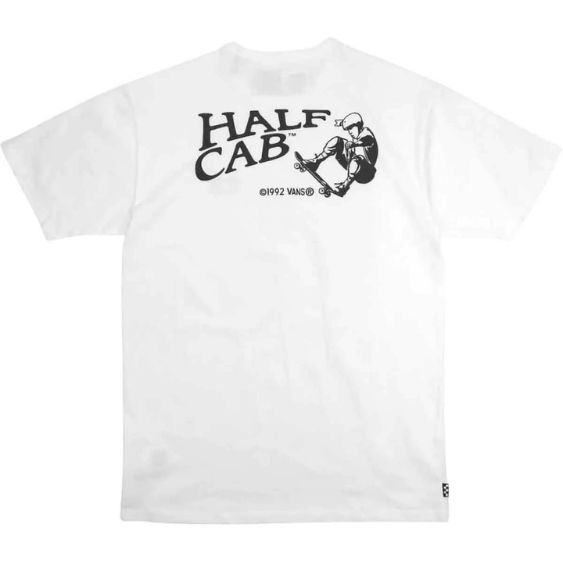 Durable by Design
Just like their iconic footwear, Vans wear are designed with durability and results in mind. These shirts are crafted from high-quality materials like cotton and polyester blends, ensuring they can withstand the wear and tear that comes with an active lifestyle. From skate parks to casual hangouts, you can trust that your Vans shirt will maintain its shape and color.
Unmatched Versatility
Versatility is the name of the game when it comes to Vans shirts. Available in various styles—be it short-sleeved, long-sleeved, or tanks—these shirts can adapt to any situation or season. Whether you're layering up for winter skate sessions or looking for a breezy summer outfit, Vans has got you covered. Plus, their gender-neutral designs make them a great option for everyone.
Comfort is Key
Skateboarding is an intense sport that requires clothing that can keep up. Vans shirts are designed with comfort as a priority, featuring breathable fabrics and relaxed fits that allow for maximum mobility. Say goodbye to restricted movements and hello to effortless tricks and turns.
Shop at Amateur Athlete Skate Shop
Why choose Amateur Athlete Skate Shop for your Vans shirt needs? Simple—we understand skateboarding culture and the demands of the sport. We offer a handpicked selection of Vans shirts that meet our stringent criteria for quality, style, and comfort. And our knowledgeable staff is always on hand to guide you through your options, ensuring you leave with a shirt that's just right for you.
Vans shirts are more than just apparel; they're a testament to a lifestyle steeped in history, culture, and the thrill of skateboarding. At Amateur Athlete Skate Shop, we provide a platform where this iconic brand's quality meets the needs of modern skateboarders. Whether you're hitting the ramps or simply want to flaunt your skateboarding affiliation, there's no better way to do it than with a Vans shirt.